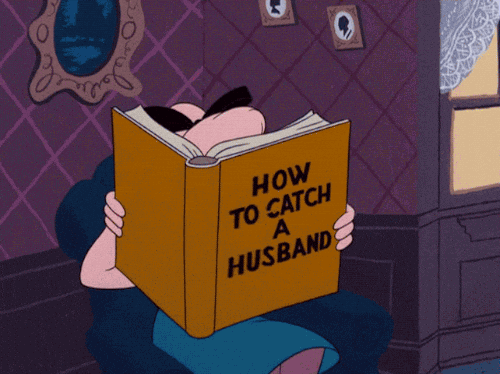 At 32 years old, I never thought that I would find anyone to marry me, let alone two people. Before my current husband, I was married for about eight years. My ex-husband and I got married very young for the wrong reasons. After we separated, he expressed to me that the only reason why he married me was that I was pregnant with our daughter and he thought I would leave him. I couldn't be offended by that answer because I only married him so I wouldn't be another statistic. I was 19 years old, pregnant, and wanted my daughter to grow up in a two-parent household. At that time, I think we loved each other. Honestly, I think we both were in love with the idea of family and not in love with each other.
Shortly after my daughter was born, things quickly changed. I think for my ex-husband, he became a father without knowing what that really meant. So he withdrew himself. He distracted himself with online games and hanging out with his friends. The more pressure I put on him to be a good father, the more he withdrew himself away from us. Until eventually, I gave up and asked for the divorce.
I spent many years after our separation blaming him for the destruction of our marriage. I blamed his selfishness and lack of attention that he put into the relationship he had with me and our children. After a while, though, I was forced to look at my actions that contributed to marriage failing. It was hard. It was easier for me to blame him for everything, but most of the time, when a relationship fails, it was caused by both people.
Looking back, I see the things that we both could have done differently. After our divorce was finalized, I took time to learn about myself. I had to take a hard, honest look at who I was and what kind of partner I would be to someone else. I'll be honest, a lot of the stuff that I learned I didn't like. For instance, I realized that I was extremely controlling. I not only wanted to control my household, but I wanted to control my ex-husband. I wanted to control his feelings and his reactions to my feelings. I wanted to control how he treated me and I wanted to control how he treated me as his wife. I allowed my expectations of what a husband and wife relationship should be versus allowing us to learn and grow together.
I didn't notice that I was being so controlling. I was so afraid of being treated badly, I allowed my fear to create another wedge in our relationship. Don't get me wrong, we definitely do not belong together. We are better parents apart than we ever were together, but I'm glad that we went through it because it was one of the greatest learning experiences that I've ever had. My relationship with my ex-husband prepared me for my marriage with my current husband. I've definitely learned something along the way that has helped my husband and I get through those annoying marital issues that come up every now and then.
Below are tips that I have learned that has allowed my husband and I to have a great relationship. We still have out bumps in the road, but the following tips have made those bumps more like ant hills and less like mountains. So let's begin.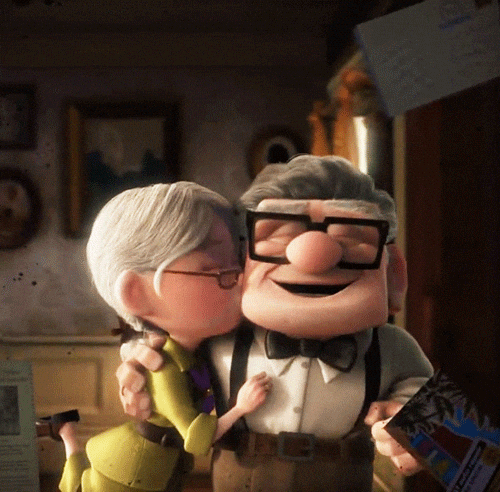 Tip#1: Always be willing to adapt– Would you say that you are the same person you were ten years ago? Probably not. You've changed, right? Well, that is never going to change. As human beings, we are constantly changing, growing from our experiences. So, the person that you fell in love with will more than likely change over the years as well. You have to be ready to fall in love with the new changes that your partner may present. For example, let's say you fell in love with your partner because he/she is a successful musician, but then one day, they wake up and decide they want to become an accountant. Would you leave them or adapt to their decision? Having a successful relationship means choosing to love them through whatever decision they make.
Tip #2 Be Honest- Trust takes years to earn, but only seconds to lose. We all lie (well most of us) to protect the people that we love, but lying has the potential to do more harm than good. It easier to work through a bad decision that your partner made versus working through a bad decision and a lie. In my experience, the truth will always be revealed.
Tip #3 Patience– Having patience with your partner will take you further than you realize. When my husband and I are having a discussion, I have to take a deep breath at least 20 times during our conversation. It's a little trick I've learned to prevent myself from interrupting him. It's not 100% effective, but it has made a huge difference on how our conversations turn out.
Tip #4 Seek God Together– Discerning the voice of God will play a huge part in any relationship you are in. When you know Gods instructions on how he wants us to treat each other, it helps with how we interact with each other. I respect my husband more because of the love I know that I am supposed to have for him. I allow Gods love to guide how I feel about my husband versus allowing the world to guide me on how to love my husband. I see a lot of post on social media that tells us that we should love each other based off of what that person can do for us, but God says that we should serve and love each other, despite how it may benefit us. Do not love your spouse because of what they can do for you. Love them because God loves you.
Tip #5 Respect each other– This is a hard one for a lot of people because nowadays, people only respect someone if they too feel respected, but being in a relationship isn't about that. In a marriage, sometimes, you may feel that your spouse has disrespected you. When my husband was unfaithful during our marriage, I felt very disrespected. I felt he disrespected me, our relationship, and our family. But does that mean I should stop respecting him? Absolutely not. This is where I had to learn the true meaning of forgiveness. As easy as it would have been to walk away, that would have been the wrong choice. His bad decision did not change who he is as a father and a husband. It just simply meant he made a mistake. And since he is human and mistakes are expected, I trusted God to help us work through it. Now, we are stronger than ever before. All thanks to his mistake.
Tip #6 Pick your battles– Not everything has to be a fight or a battle. There are some potential arguments that you are able to walk away from. When we first started dating, my husband told me that I was like a doormat. That I allowed anything to fly. This couldn't be furthest from the truth. It's not that I allowed anything to fly, I just didn't like arguing over things that were meaningless. If he does something that was annoying or something I don't like, I think "Is this really worth an argument?" In my opinion, some situations are unavoidable, but other situations can be let go if you don't allow your pride and ego to get in the way. Sometimes you just have to LET IT GO. Save your energy for the more important fights because trust me, they will happen.
Tip #7 Active listening– I used to complain all of the time about how I felt my husband wasn't actively listening to me. Sometimes when I would talk about a subject that was important to me, he would be playing his game or reading an article online. I would purposely say an assinine remark, just to see if he was listening and the majority of the time he was not. I'm sure a lot of men get grief about this when sports are on television or if they too own a game system. But just imagine how much less bickering you hear if you look your partner in the eye while they were talking. This would benefit your relationship in three ways:
It will allow your partner to feel like you are listening, thus creating trust and desire to share more intimate details about themselves.

It will give you an opportunity to add your two cents. If you listen to what that person has to say, then they are more likely to hear what you have to say, thus, creating a healthy "back and forth" conversation.

The bond between you and your partner will grow that much stronger. We all want someone that we feel we can talk to. Why not that person be the person who've chosen to spend the rest of your life with.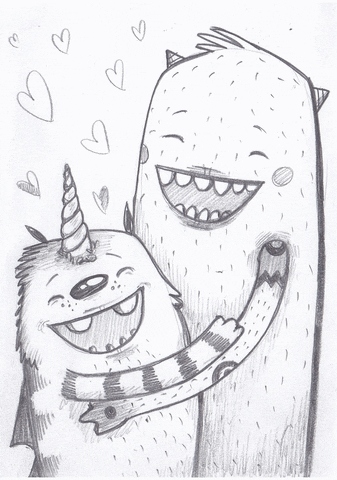 It took 2 marriages and multiple failed relationships for me to come with this short list. I've made plenty of mistakes, so I take pride in learning from each and every one. It is my hope that, regardless of what kind of relationship you may be in; husband and wife, partner and partner, best friends, work relationship, church relationship; you are able to take away any helpful tips to gain a healthier, successful relationship.
My relationship with my husband isn't perfect and it will never be perfect. We are two human beings who are constantly evolving in a sinful world who's bound to make countless mistakes. Knowing this, I chose to fall in love with my husband every day that I have the blessing of waking up next to him. Each day, I learn something new about him. Sometimes I like what I learn and some days I don't. But I chose to love him despite his flaws because he chooses to love me despite mine. Sometimes I feel I give him more reasons than none NOT to love me, but he continues to show me through Gods love, his love, support, and dedication to our marriage every day that his love for me is unconditional.
Thank you for reading my thoughts. I pray that God blesses each and every one of you beyond your deepest desires.
"Nobody can predict the future. You just have to give your all to the relationship you're in and do your best to take care of your partner, communicate and give them every last drop of love you have. I think one of the most important things in a relationship is caring for your significant other through good times and bad." -Nick Cannon