Hey Friends,
So, a good friend of mines, who I care for dearly, even though we have never met in person, is suffering from heartbreak. This pain is so familiar to me and I'm sure to you as well. There are very few people, if any, walking this planet who hasn't experienced a broken heart. Whether it was from a breakup, betrayal, or even loss of a loved one (literally or figuratively).
Heartbreak has been known to claims lives. According to the American Heart Association, Broken Heart Syndrome can resemble symptoms that of a heart attack due to stress-induced cardiomyopathy aka a broken heart.
Personally, the last time my heart was broken, it felt like death had both of his hands wrapped around my heart, squeezing so hard that every breath that I took was unbearable. Every tear that ran down my face was that of physical and emotional twinge. I begged for relief, at one point, even hoped for death to finally claim the pieces of what was left of what used to pump life throughout my limp, lifeless body.
As my friend described her pain, I couldn't help but be reminded of my own grief. I felt helpless on how to tell her ways to overcome such horrific agony. Honestly, I barely remember how I made it through myself.
Then, I prayed and asked God to reveal to me the right words to say which prompted tonight's post.
My Dear Friend,
I know that you are hurting right now. The pain that you feel is unbearable. It feels as though life cannot possibly go on for one more minute of agony surrounding your mind. I do not have the answers that you seek, nor the cure for your discomfort, but one thing is for sure. The love that Jesus has for you will get you through this difficult time. Our Creator designed us to have needs and wants. He has designed us to love and take care of one another and you were betrayed by a person who promised they would protect you. There is only one person who can fulfill your need and desire for unconditional love, Yahweh. Even saying his name…Yahweh, allows you to create a new breath with every letter.
He created your needs and wants to match up with his. Your desire to be loved lines up perfectly with his need and desire to love you like your hand fitting into a glove. It is natural to try to find our desires here on earth in things and people other than God. So, it is not your fault. Please forgive yourself, friend. No one saw this coming, including you. But you know who did? Jesus! He knew that the world would break your heart. That is why is he waiting with his arms open wide, awaiting you to climb into his lap like an infant so he can comfort you that way a Father should comfort their child.
God promises that he will satisfy all of our needs and wants, including our need and want to be loved. He also promised to never break your heart as the world has. We will never be fully satisfied here on earth because the earth is not our permanent home. His kingdom is. We will find contentment for which we were created when we let our desires become fulfilled by him, and him alone. During times of suffering, he says, 
"My grace is all you need. My power works best in weakness." (2 Cor. 12:9)

. Take this opportunity to draw closer to him. He is waiting for you, friend. I promise he will give you more love and joy that this world has to offer. His word says, "

So humble yourselves under the mighty power of God, and at the right time he will lift you up in honor.

 

Give all your worries and cares to God, for he cares about you." (1 Peter 5:6-7). 
I love you so much, sis. I will continue to pray that the Lord makes every day easier to bear. Until then, know that I and our Abba Father are here for you.
Sincerely,
Ashley
If you are experiencing heartache, this letter applies to you also. Please know that I am here for you. You can email me, and I will be more than happy to pray for you and try to give you the best advice that I possibly can without judgment. I do not have all of the answers, but I know who does. Jesus and I are tight like size 2 underwear on a size 20 bear.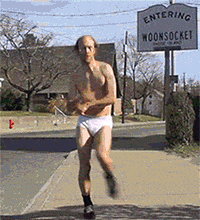 Love you guys with all my heart. Stay safe!