Hey Friends,
Today, I would like to share an irrational fear that I have. Thefreedictionary.com defines an irrational fear as:
a. a persistent, abnormal, and phobia of a specific thing or situation that compels one to avoid it, despite the awareness and reassurance that it is not dangerous.
b. A strong fear, dislike, aversion.
For example, my baby girl, Hannah was deathly afraid of pink cotton balls when she was a toddler. I have no idea why. She wasn't going to daycare or preschool at the time because I was a stay at home mom. I always had white cotton balls in the house, so I guess she wasn't used to seeing the pink ones. I'm not sure what caused the fear, but every time she saw one, she would scream bloody murder.
I took advantage of this fear by placing them around objects that I didn't want her touch in the house, like, the old school water heaters. Yea, it was a little mean, but she never burned her hands. She always wanted to touch the heaters, even when they were scolding hot during the winter, but as soon as I placed pink cotton balls around them, she never touched them again.
One of my irrational fears is being judged. Since I was a kid, I would always worry about what other people thought of me, but it has gotten worse in my adult years. I would find myself living for other people, doing what I thought other people wanted me to do. Honestly, sometimes it worked out in my favor, but most of the time it didn't. Ultimately, I paid a very hefty cost; not knowing who I really am and years of unnecessary depression and heartache.
When I would do something that was more "me", people would be confused and say, "this isn't the Ashley I know. The Ashley I know would never say or do something like that." When in fact, yes, this Ashley would do or say that. No one knew the real me, and quite frankly, a lot of people still don't.
I keep a lot of my life private because of that fear. I don't handle confrontation well because of that fear. People feel like I'm not approachable in fear of my reaction. There have been times I have had a full-blown anxiety attack because I was accused of doing something that I didn't do. Instead of simply saying I didn't do it, I was so distraught at the fact that someone thought I was capable of doing such a thing. Then I would become worried because then I would think, "Am I capable of doing that?" Then I would think about for days and days and days because of what this person said I did. See how much time is being wasted?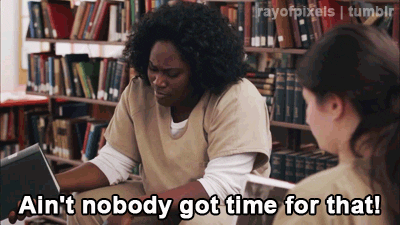 I would like to think that my family and friends can come to talk to me about things that are concerning them when it comes to something they see is happening that I am unaware of. Maybe my addiction wouldn't have gone as far as it did if I wasn't too afraid to speak up and say, "I need help!" No. I kept it all in because I didn't want, 1. My family to judge me and 2. To be gossiped about.
Gossip is becoming the new normal in society because we think that everyone does it. Well, maybe it's not new since God warns us against it in His Word.
" 'Do not go about spreading slander among your people. " 'Do not do anything that endangers your neighbor's life. I am the LORD. -Leviticus 19:16
I won't argue that the majority of people gossip, yes, but it doesn't mean it's acceptable. I have done my fair share of gossiping and to be honest, I never feel good about when I am done. I always feel like I've betrayed the person that I was talking about. And I never want to do that.
Venting, on the other hand, is completely different because you are explaining to a third party about what happened between you and another person. Gossiping is talking about someone else's business, which shouldn't be none of our business. Even if you are concerned, it should be shared with you and that person, and maybe another trusted person out of love. Not talked about carelessly. I keep a lot of things bottled up in fear that my situation will be talked about for entertainment purposes.
You may be saying I am overreacting. I would agree with you. That is why this fear is irrational. It controls my life. It keeps me in bondage. I am unable to share what is happening and ask for help in fear of judgment. I shouldn't care what my loved ones think, but I do. I shouldn't allow what someone says about me dictate my every move, but sometimes I do.
I am getting better at it each day because I am learning that:
People will talk about me regardless and what they say about me is not my problem. But how I react to gossip is my problem.
God will take care of the people who choose to gossip. Yes, the majority of us may do it, but in God's eyes, it's still sin.
People will judge and talk about what they don't understand. They will always see what's in front of them and sometimes that is not always the truth.
God knows everything. He sees and hears everything. His opinion of what I am doing and how I am doing it is the only opinion that matters.
In this life, I only aim to please my heavenly Father, which is to live by His Word and guidance from the Holy Spirit.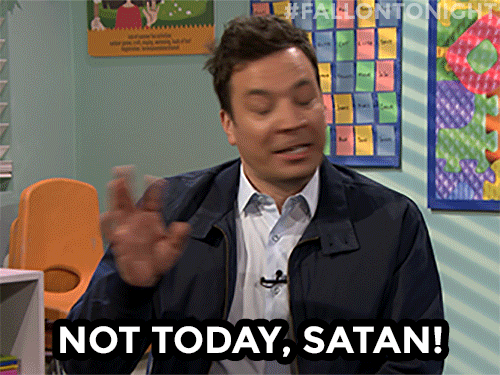 I'll conclude with a short story:
When I was a young kid, my oldest sister lived in New York. I admired her so much and so did my other family members. Everyone loved her. I remember when she would come home to visit, she would receive so much love and attention. I wanted the same. A friend of mines gave me a bag of marbles that we used to play with. They were really pretty and were being kept in this awesome fabric bag. Before she moved, my big sister was always there for me. Made sure I had the nicest clothes and my hair was always done. She always took care of me. Looking back, I think I was missing that and didn't realize it after she had moved away. She was my escape from the chaos that we experienced in a small apartment almost filled with 9 other people. On one of her visits home, my moms living room was filled with laughter, hugs, and excitement for her arrival.
I quickly thought, "I want love, hugs, and kisses". I was so small, I felt like I was being looked over or ignored. So, as quickly as I could, I ran and gave her my bag of marbles. I didn't have much to play with during that time, so it was a big deal that I parted with them. As memory serves, she took them, looked at them, and thanked me. That was it. I thought, "I want more". I craved more. I wanted her to pick me up in the air, smile really big, and give me the tightest hug a person could give.
I wanted her to tell me how much she loved the marbles and that it was the best gift she had ever gotten. But that didn't happen. My expectations were too high. I immediately began to feel that her reaction had to do with my character. I internalized it, thinking that I wasn't good enough. That was my first thought of never wanting to share what was close to my heart with anyone. That I couldn't do anything to make her happy the way that she has made me happy. I felt useless.
Years have passed as I have completely forgotten that moment, that defined, with many other moments, during my youth, what I thought about myself. How fearful I would become of judgment and rejection. Then I didn't know that I would soon try to find my self worth in the response to what people said about me and make awful mistakes related to that way of thinking. One day about five years ago, my sister was cleaning out her closet. I was resting on her bed, playing with my baby boy Christian, as my sister and I talked about life. Then she said something that brought yours truly to tears. She said, "Hey, do you remember when you were little and you gave me that bag of marbles?" I said, "Oh my gosh, I completely forgot about that. Yea, I remember." Then she says, "Do you know I still have them. Every time I travel, I take them with me wherever I go. I never leave home without them."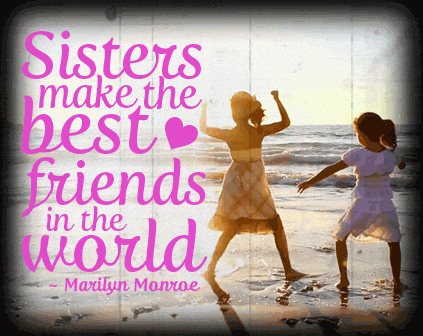 Wow! That blew my mind. The fact that she has not only kept those marbles for over 20 years, but she never travels without them meant more to me than a brief moment of praise when I first gave them to her. It means that every time she got on a plane or drove a long distance to go on vacation or travel for work, I was always with her. And my sister doesn't do light traveling. She has always been one to travel all over the country multiple times a year.
Do you see how the enemy used me as a young child to stir up the fear and insecurity inside of me? Being a kid, of course, I didn't know what was happening, but this is a perfect example of how the enemy will even attack us as children to further his agenda; kill, steal, and destroy (John 10:10). I told you that story to say, I no longer want to be afraid of what people think about me. Sometimes we never know what people are thinking about us. All this time, I never knew that she held those marbles so dear to her heart. I want to concentrate on the good things that people are saying about me and leave the negative things to God because He knows who I am and I know whose I am.
We have to live our lives for the glory of our Father all while keeping our eyes focused on Jesus. Everything else is irrelevant.
Then, turning to his disciples, Jesus said, "That is why I tell you not to worry about everyday life—whether you have enough food to eat or enough clothes to wear. 23 For life is more than food, and your body more than clothing. 24 Look at the ravens. They don't plant or harvest or store food in barns, for God feeds them. And you are far more valuable to him than any birds! 25 Can all your worries add a single moment to your life? 26 And if worry can't accomplish a little thing like that, what's the use of worrying over bigger things? -Luke 12:22-26