Hello Friends,
Today it is hard to write about this stage because I don't find myself in this space right, although it very possible I will find myself at this stage again; anger! In the last blog post https://harotianessentials.org/2020/04/07/shock-and-denial/, I stated that during the stages of grief, it is not a one and done situation. We may find ourselves going back and forth between stages. I've spent many sleepless, teary nights wondering why I feel angry when I thought I had accepted my situation. When we find ourselves in a devastating, life altering circumstances, we have two choice that we can make; we could allow ourselves to feel the emotions or we could stuff them.
Accepting Our Emotions
When we accept our emotions, yes it sucks. It really sucks. I really, really sucks, but there is an upside. Accepting our emotions means letting go the thought that we can control how we feel. Feelings aren't bad. Feelings can't hurt us. But feelings can lead us to do harmful things, such as, abuse our loved ones, become or feed our unhealthy addictions, or allowing ourselves to fall into deeper depression.
When I was first diagnosed with Bi-Polar Disorder I, I didn't accept it. When I felt those highs and lows, I covered them up with destructive behaviors which played a part in the dissolution of my first marriage (probably my second), loss of great friendships, loss of family relationships, and my inability to hold a job for longer than six months. Some of those losses haunt me til this very day, yet they are learning experiences, contribute to my growth, and has helped me to forgive myself.
Now that I am trying to accept and deal with my emotions, especially anger since that is my go-to, I am able to reach out for support, go to counseling, and find other ways to deal with my emotional discomfort before I make other terrible decisions. Don't get me wrong, I still make horrible decisions when I am emotional, they're just not as damaging or consistent as they used to be. I'm able to step back and look at the situation from the perspective of my support system and do what is right for my family and my recovery journey.
God gave us emotions for a reason. We live in a broken, painful world so God knew before the world was created what we would be up against. Throughout the Bible, He gives us comfort by not only validating our feelings, but by also giving us comfort and ways to deal with them. Whats so awesome about God is that no matter the emotion we express, good or bad, He will forgive us and help us cope.
When we accept our emotions, we are able to open our hearts to Jesus and allow him to heal our wounds, all the while relinquishing that right that we feel like we have to hold onto unforgiveness and bitterness. And trust me! Holding onto to unforgiveness and bitterness is the worst because it is like drinking poison expecting the other person to die. It controls our lives, how we treat ourselves and other people.
During this stage of grief, I find myself angry with a lot. I am angry with myself for not seeing this coming. I am angry that I'm in this position at 34 years old when I saw my life being so different. I am angry because a lot of times I feel lonely and depressed. And I am angry that I can't control that I'm angry, but…..
I can control where I place that anger, in the hands of Jesus. He is the only person who knows my true feelings, where those feelings are coming from, and how to deal with them. Most importantly, he will comfort me and heal my wounds. There are so many days and nights that I would cry and imagine myself sitting in the lap of my heavenly Father. I know that He is with me, holding me, comforting me, making sure that I make it through this season. EVERY SINGLE TIME I cry out for Him, Gods presence is so real and I ALWAYS feel better and have hope at the end of my tears. What a mighty God we serve. His peace and love is everlasting, meaning it never ends. His peace and love never fails, meaning it always works. His peace and love is living inside of us, meaning we can access it whenever, wherever we want.
Stuffing Our Feelings
When we stuff our feelings, we are more prone to participating in destructive behaviors.; drug addictions, promiscuity, overeating, decline in mental and physical health, etc. Holding onto unforgiveness and bitterness is one of the most damaging things we can do to our mind, body, and souls.
I always tell my kids that forgiving someone is not about the person that wronged you, but about allowing yourself to move on and continue to view the world the way Jesus does. Trust me, it's hard and it takes a lot of prayer, but it's so worth it. You experience so much peace from it. Not human peace because that would be impossible. The peace I'm speaking of is biblical peace: when the storm is all around us, when everything is going wrong, but we can still be thankful and sing songs of praise to our God because we know that it'll work out for our good. Amen.
So, what does God say about anger:
"Don't give in to worry or anger; it only leads to trouble."

Psalm 37 : 8

"A soft answer turns away wrath, but a harsh word stirs up anger."

Proverbs 15 : 1
"Keep your temper under control; it is foolish to harbor a grudge."

Ecclesiastes 7 : 9
Now, how does God help us with anger:
Be anxious for nothing, but in everything by prayer and supplication, with thanksgiving, let your requests be made known to God; 7 and the peace of God, which surpasses all understanding, will guard your hearts and minds through Christ Jesus.

Philippians 4: 6-7
Finally, brethren, whatever things are true, whatever things are noble, whatever things are just, whatever things are pure, whatever things are lovely, whatever things are of good report, if there is any virtue and if there is anything praiseworthy-meditate on these things.

Philippians 4: 8
Ultimately, it is OK to be angry during our grieving process, but it is very important that we do not hold on to it. Give it to God because we weren't made to take on such a burden. I find myself angry a lot, but since I have been in recovery, I no longer find myself angry for a long time.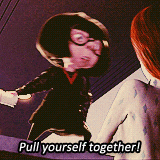 My "anger routine" is get angry, soak in it and feel sorry for myself, realize I'm being silly, pray my forgiveness prayer, get frustrated because I feel like its not working, call my mentor so she can give words of encouragement, cry, laugh, reread my forgiveness prayer, feel better, and move forward. Sometimes the process is shorter, sometimes its longer, but in the end I must tell you, it is all worth it. And I've found that I become less angry at things and people that I used to become angry at, at the drop of a hat. It's really working! Who knew? *I say sarcastically*
Anyway, thank you for reading my thoughts. I pray that I was able to encourage you if you are dealing with anger right now. I promise, with God in your corner, you will make it through. Feel free to email me at harotianessentials@yahoo.com if you want to vent or talk. God bless you and please remember to pray for one another.