Hello Friends,
I'm so glad that God has given me the strength to write today. It has been a hard few months. There is something that I want to talk about, but I'm afraid. I'm afraid of being judged. I'm afraid of what people would say. But mostly, I am afraid of facing the truth and shattering the fantasy world that I have built around me. This fear is crippling me because I am distancing myself from my craft in order to survive. There are many times that I want to write, I yearn to write, but I don't trust myself to provide the quality that you all deserve. Yes, I've been self-loathing and feeling sorry for myself.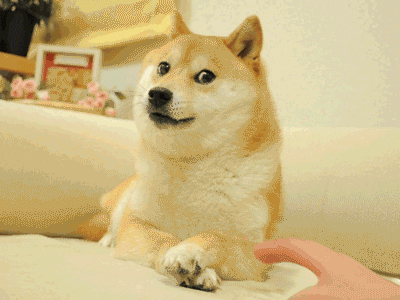 Well, no more I say, no more! I have to tell my story. I have to get this out. I have to reach as many people as I possibly can so you know you are not alone. So, this is me, taking off my mask and diving feet first into the pool of the unknown and sacrifice.
My husband left me nine months ago. It was warranted. A part of me knew it was coming. Yet, I wanted to stay in denial. Staying in denial hurt less than facing reality, but it was causing more heartache and confusion. This is my second marriage to fail, so I can't help but to question what it wrong with me? I truthfully didn't plan for my life to go this way. At first, it felt like I had been stabbed in the heart. It felt like he died. The pain was excrutiating. I cried all day, every day for months. What made it worse was that it sent me into a very deep depression, triggering manic episodes and outbursts. It caused traumatic memories to surface that I've spent a life time burying.
I began seeing a counselor and adjusted my medication, but that wasnt enough. I've never been so heartbroken in my life. I've never felt anything like this and I've been through some pretty horrible situations. I felt alone, abandoned, and rejected. Some days, I still do. The lies, infedility, and abuse all came rushing back not knowing what to do or where to go next. My heart and my brain were reading two different books, forget about being on the same page?! In my mind, I should have supported his decision to leave, instead, my emotions took over like a freight train and it hasn't stopped.
I reached out to my church for support so I could grow closer to God, but it was so hard to expect God to help me though this since it was His fault that this was happening to me in the first place. It was His fault that He brought my husband into my life. It was His fault because He allowed my husband to do the things that he did to me. It was His fault because He allowed me to get myself into this situation. Now, I am left alone holding the pieces of my shattered life in my hands.
I'll admit, when he first left, he promised that he was going to come back. And just like a codependent basket case, I beleived him. My heart was so broken, I held on to the fantasy for as long as I could before I couldnt anymore. It as causing more and more pain, confusion, and heartache. Eventually, I came to the conclusion that it wasnt Gods fault that my marriage failed, it's the world. My husband loves the world more than he loves us and that is not my fault nor Gods.
God tells us in His Word that 'Satan, who is the god of this world, has blinded the minds of those who don't believe. They are unable to see the glorious light of the Good News. They don't understand this message about the glory of Christ, who is the exact likeness of God.' -2 Corinthians 4:4
And…
'And this world is fading away, along with everything that people crave. But anyone who does what pleases God will live forever. For the world offers only a craving for physical pleasure, a craving for everything we see, and pride in our achievements and possessions. These are not from the Father, but are from this world. Do not love this world nor the things it offers you, for when you love the world, you do not have the love of the Father in you. ' –1 John 2:15-17
It's not my husbands' fault. Yes, he has a responsibility to chose to do the right thing, but when you've experienced trauma, sometimes all you can do is run and hide when things get tough. He is only doing what he has been taught to do. It just so happens that my kids and I are the collateral damage. Since then, I have started to move on. He has made it very clear that our marriage will not and cannot be saved. So now, my time is filled with improving our mental health, growing closer to God and my kids, and getting healthy overall.
There is so much to share, but for now, this is just laying the ground work for sharing my journey. Going through the grief process, my emotions are all over the place. One minute I feel hopeful for the future and other days I feel the whole world has abandoned me. There are days where I miss him so much and other days I'm grateful he's gone. And I'm learning that is ok. This is a process. This is a journey. We will get through this. In a couple of days, I will be talking about the grief process and what to expect and not expect.
If you are going through a devastating situation while trying to heal from years of trauma, I want you to tell you that you are not alone. And if you are willing, we all can join together as a community and get through this together.
Love you all and please remember to pray for one another.
"Don't worry about anything, but in everything, through prayer and petition with thanksgiving, present your request to God. And the peace of God, which surpasses all understanding, will guard your hearts and minds in Christ Jesus." -Philippians 4:6,7