Good Day Friends!
Today I'm thinking about how we perceive certain things in our lives and how much perception makes a difference in whether or not we have a good day or a bad day. Sometimes, we are unable to avoid bad days, but overall, I believe perception determines whether we allow those bad days to control the decision we make.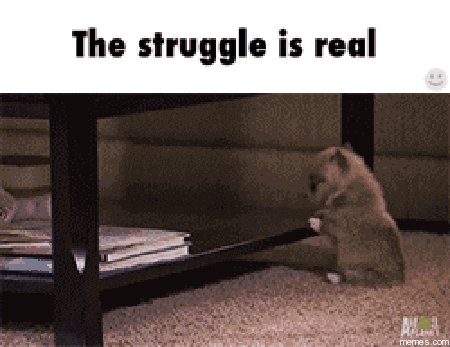 I believe that one way we overcome life struggles is to perceive our struggles in a positive aspect. I see a lot of post about how changing our mindsets is important to achieve the goals that we have set for ourselves. Even God says that we have to renew our minds each day in order to live a more fulfilling life.
Don't copy the behavior and customs of this world, but let God transform you into a new person by changing the way you think. Then you will learn to know God's will for you, which is good and pleasing and perfect. -Romans 12:2
I love how it says that God's will for us is "good and pleasing and perfect"!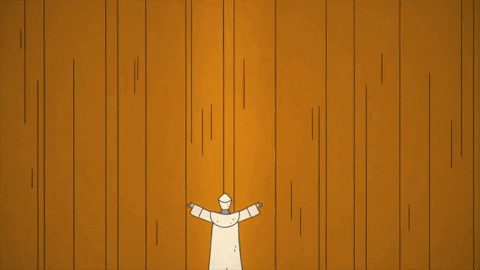 I used to think that being diagnosed with mental illness, lupus, and fibromyalgia was the worst thing that could have ever happened to me. I truly thought my life was over, but then I realized it was just the beginning. Changing my perception helped me to realize that I can use this new diagnosis to my advantage.
Changing our mindset or how we view our circumstances helps us forgive those who have hurt us, it helps us to accept our current situation; good or bad, it helps us to have courage to overcome future obstacles, and it helps us to let go and not sweat the small stuff and become more appreciative. Changing our perception also helps us have more faith in God; that He will deliver us from whatever is going on and like scripture says, it will be "good and pleasing and perfect".
When I decided to change my perception, I asked God for His help and of course He came through with His promise of changing how I think. Fact of the matter is, God will pursue us. He will find ways to get our attention. He will allow things such as illness' to get our attention so we can actively seek Him, so we can have a close relationship with Him.
He will use our struggles as a chance to get closer to us. God wants us to have a relationship with Him. He wants us to spend time with Him, just like a Father who wants to have a relationship with his children. His love is neither conditional nor passive. I believe God has used mental and physical illness to get my attention so He can have a close relationship with me. Let's face it. When I was healthy, I really didn't seek God. I wasn't concerned with having relationship with Him. I was so wrapped up in my own life, only seeking what I wanted.
When He uses such things are illness' to get our attention, God doesn't just sit back and expect us to fight it alone. He fights for us!
The Lord is a warrior: Yahweh is his name. -Exodus 15:3

"Don't be afraid. Just stand still ad watch the Lord rescue you today… The Lord himself will fight for you. Just stay calm." -Exodus 14:13,14
Truthfully speaking, my life has gotten better because of it. Why you ask? Since I've embraced that this is the current season in my life, it has inspired me to do the things that I've always wanted to do. For instance: I am unable to hold a full time job because of this condition. Since I cannot work, I am able to spend more time with my children. I am able to be at home with them more. I am able to connect with them more. I am able to put more time and effort into starting my own business. I am able to concentrate on starting and sustaining my writing career. And more important, I am able to help people by sharing my struggles and helping them overcome theirs. It truly is the best feeling.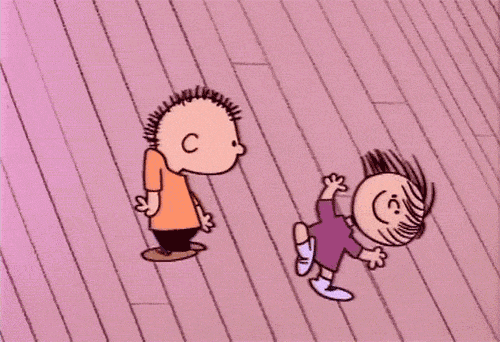 Since my diagnosis, I've grown closer to God which is awesome! I feel His presence more and more. I feel His unconditional love like never before. I am able to appreciate life more. I am able to slow down and enjoy sunsets. I no longer desire death when I become overwhelmed. I no longer desire to give up. I've shed most of the pain that has been apart of me most of my life. I am free from shame, guilt, and condemnation from the enemy. I've been able to forgive and forget. I'm eating healthier and I've been motivated to work on my dreams.
My diagnosis has been the best worst thing that has happened to me. It has given me a testimony to share with others who are in same boat as I am.
When changing our perception, it is helpful to remember:
Gods love is faithful and good (Psalm 36:5)
All we have to do is slow down in our self-efforts and allow God to guide our steps (Psalm 37:23)
We are safe and secure in Gods love (Deuteronomy 33:27)
We are sheltered by His presence (Exodus 33:14)
Allow His knowledge to wash over us (Romans 1:19,20)
"Remember, it is not your weakness that will get in the way of Gods working through you, but your delusions of strength. His strength is made perfect is made perfect in our weakness! Point to His strength by being willing to admit your weakness." -Paul David Tripp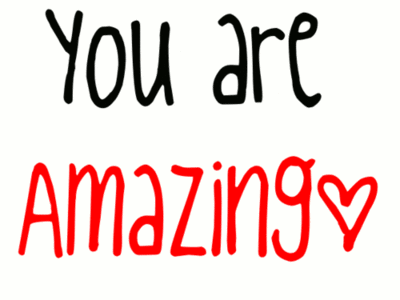 Thank you all for reading my thoughts today. I pray that you all are having a wonderful day. As always, I appreciate everyone who takes the time out to support my blog. Please remember to pray for one another. God bless you!
No eye has seen, no ear has heard, and no mind has imagined what God has prepared for those who love him. -Isaiah 64:4