Good Day Friends,
Valentines Day is coming up and most of us are preparing to share this special day with our loved one. As you may know, Valentines Day is one of the most expensive "holidays" celebrated in our culture. Even my own husband decided to spoil me with a new wedding ring to celebrate all that we have overcome these past few years in our marriage.
Some people with equate love with today's corporate America's idea of what love is, but that couldn't be furthest from the truth. People will spend thousands of dollars to make their loved ones happy with expensive jewelry, trips, shopping sprees, candy, flowers, etc.
I'm here to tell you, marriage itself is hard and it's not what is portrayed on television or social media. You may experience loving moments, but a marriage relationship itself takes a lot of dedication, work, and a constant renewing of your mind as your marriage evolves in good and bad ways.
I truly believe that if most people knew beforehand how hard it is, many people wouldn't go through with it. Divorce rates would be lower because when couples go through the rough times, they are prepared because it's expected.
Society gives a false representation of marriage. You see it all over social media with hashtags about how a marriage should be. You'll see a picture of a couple with matching outfits, big bright smiles at their perfect expensive wedding, bragging about how they never fight or how life is so grand. You may even see someone bragging about how their wife/husband bought them a brand new diamond ring with their birthstone on the sides *cough, cough*.
Even the royal wedding seemed absolutely perfect.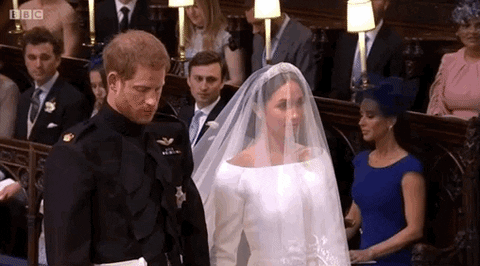 What people don't tell you is when you get married, it is very likely that you and your spouse are bringing some pretty heavy baggage with them; addiction, fear, shame, guilt, selfishness, heartbreak, childhood pain, and so on. This is unintentional of course. Most of the time, we are unaware that we are bringing that much baggage into our marriage. We think, "oh, I've gotten over my abuse" or "I've moved past being cheated on in my last relationship." But then, we are triggered, thus causing a chain reaction of fights, slander, and separations.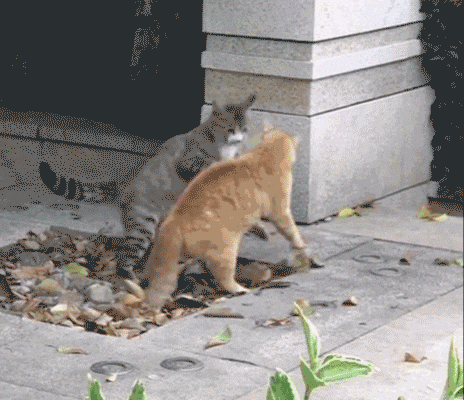 For me, mental illness is under very large umbrella of baggage I've allowed myself to bring into my relationship with my husband. There are things that I thought I have "moved past" or "gotten over", but has reared it's ugly head during a manic episode. My husband knew that I struggled with mental illness, but the poor guy had no idea how much of a struggle it was and how much I've allowed it to control certain aspects of my life.
When my husband and I attended a marriage seminar back in April of last year, our instructor asked: "what percentage do you feel you would need to put into your relationship to make it work?" Every couple had the same answer; 50/50. Make sense right? Apparently, we were all wrong. The actual answer is 100/100.
Meaning, there are times when your spouse would have to put in 100% when you are unable to put in 0%. And there are times when you'll have to put in 100% when your spouse is unable to put in 0%. And then, there are those moments when both of us are able to put in 100%. That is when things are absolutely great.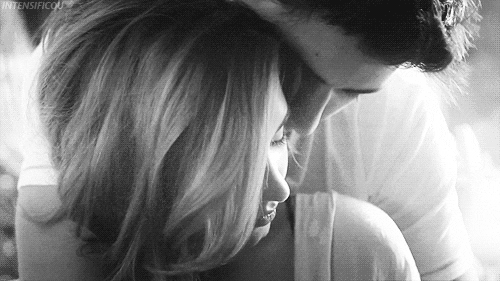 I believe when relationships fail, it's because people feel like they are giving more than their spouse. And when they feel like they're giving more, then they want to give less. And when their spouse sees's that they're giving less, then the spouse gives less, until both people are giving 0%, thus giving up completely.
There was a time that I wanted to break up because I was convinced that my husband would get fed up with dealing with my mental illness and leave me. I was giving maybe 20% effort into my marriage because giving my all was too scary.  But my husband continued to give 100%. He never gave up on me. He never stopped loving me. He was convinced that I would move past my insecurity and believe him when he said he would never leave me. If he would have given me what I was giving him, we would be divorced by now, but he didn't. And I love him so much more for it.
There was also a time where my husband wasn't able to give as much as he wanted to emotionally due to his past issues, but I continued to pray for him. I prayed to God that he would soften my husband's heart and to help him to move past his issues and forgive those who trespassed against him. It was my unconditional love and willingness to give 100% when he was able to give 0%, that continues to make our marriage stronger than ever.
This is what God wants for us in our marriages; to love each other past the good times. Unconditional love means loving someone when they are unlovable, praying for someone even if they aren't praying for you, and trusting God that He will pull you through the hard times of marriage because there is nothing we can do to avoid them.
Like Paul said in Roman 5:1-11, problems and trials build endurance, which builds strength of character which leads to hope of salvation. We are living in a broken, fallen world and one of the hard parts of living in such a broken world is not believing the lies that Satan try to feed us every minute of every day. One of those lies is that God cannot save your marriage. When God can fix anything. All you have to do is ask and be patient.
Marriage is a gift from God that should be taken seriously. It's not something you can choose to walk away from because it doesn't fit what YOU had planned. It is a contract that you are making with someone else and with God. I didn't know that during my first marriage. I didn't like what my first husband was doing, so I kicked him to the curb like he was a cheap suit.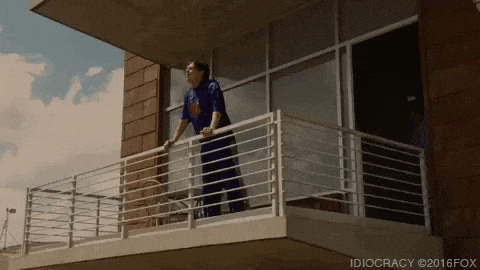 Don't do what I did. If you are thinking about getting married or currently married and going through a rough time, I would advise you to put God first in your marriage, and the rest will fall into place.
My husband and I have gone through some pretty rough times, but the good times make it all worth it. He and I are willing to sacrifice to conform to each other's needs while accepting what we can't change. Will we continue to make mistakes? Of course. Will we have another fight? Maybe, but having God in the center and loving each other as Jesus loves us will allow is to last til death do us part. This is love.
I love you guys and thank you, thank you, thank you for reading this extremely long post. I tried to cut it down, but I couldn't. So smooches to each one of you who had enough patience to read all of it. I pray that each one of you is having a great start to your week and please remember to pray for one another.
Love is patient and kind. Love is not jealous or boastful or proud or rude. It does not demand its own way. It is not irritable, and it keeps no record of being wronged. It does not rejoice about injustice but rejoices whenever the truth wins out. Love never gives up, never loses faith, is always hopeful, and endures through every circumstance. Three things will last forever—faith, hope, and love—and the greatest of these is love. -1 Corinthians 13: 4-7,13
Additional Scripture about Marriage and Relationships
Genesis 1:27-28: "So God created man in his own image, in the image of God he created him; male and female he created them. And God blessed them. And God said to them, 'Be fruitful and multiply and fill the earth and subdue it and have dominion over the fish of the sea and over the birds of the heavens and over every living thing that moves on the earth.' "
Malachi 2:14-15: "But you say, 'Why does he not?' Because the LORD was witness between you and the wife of your youth, to whom you have been faithless, though she is your companion and your wife by covenant."
Isaiah 54:5: "For your Maker is your husband, the LORD of hosts is his name; and the Holy One of Israel is your Redeemer, the God of the whole earth he is called."
Song of Solomon 8:6-7: "Set me as a seal upon your heart, as a seal upon your arm, for love is strong as death, jealousy is fierce as the grave. Its flashes are flashes of fire, the very flame of the LORD. Many waters cannot quench love, neither can floods drown it. If a man offered for love all the wealth of his house, he would be utterly despised."
Ephesians 4:2-3: "With all humility and gentleness, with patience, bearing with one another in love, eager to maintain the unity of the Spirit in the bond of peace."
Colossians 3:14: "And over all these virtues put on love, which binds them all together in perfect unity."
Ecclesiastes 4:9: "Two are better than one, because they have a good return for their labor: If either of them falls down, one can help the other up. But pity anyone who falls and has no one to help them up. Also, if two lie down together, they will keep warm. But how can one keep warm alone?"
Ephesians 5:25: "For husbands, this means love your wives, just as Christ loved the church. He gave up his life for her."
Genesis 2:24: "Therefore a man shall leave his father and his mother and hold fast to his wife, and they shall become one flesh."
Ecclesiastes 4:12: "Though one may be overpowered, two can defend themselves. A cord of three strands is not quickly broken."
Mark 10:9: "Therefore what God has joined together, let no one separate."
Ephesians 5:25-33: "Husbands, love your wives, as Christ loved the church and gave himself up for her, that he might sanctify her, having cleansed her by the washing of water with the word, so that he might present the church to himself in splendor, without spot or wrinkle or any such thing, that she might be holy and without blemish. In the same way husbands should love their wives as their own bodies. He who loves his wife loves himself. For no one ever hated his own flesh, but nourishes and cherishes it, just as Christ does the church, …"
Hebrews 10:24-25: "And let us consider how we may spur one another on toward love and good deeds, not giving up meeting together, as some are in the habit of doing, but encouraging one another—and all the more as you see the Day approaching."
Proverbs 30:18-19: "There are three things that amaze me—no, four things that I don't understand: how an eagle glides through the sky, how a snake slithers on a rock, how a ship navigates the ocean, how a man loves a woman."
1 John 4:12: "No one has ever seen God; but if we love one another, God lives in us and his love is made complete in us."
Proverbs 31:10: "Who can find a virtuous woman? for her price is far above rubies."
Ruth 1:16-17: "Entreat me not to leave you, Or to turn back from following after you; For wherever you go, I will go; And wherever you lodge, I will lodge; Your people shall be my people, And your God, my God. Where you die, I will die, And there will I be buried. The Lord do so to me, and more also, If anything but death parts you and me."
Romans 12:10: "Be devoted to one another in love. Honor one another above yourselves."
1 Peter 4:8: "Most important of all, continue to show deep love for each other, for love covers a multitude of sins."
Ephesians 5:21: "Submit to one another out of reverence for Christ."
Ephesians 4:32: "Be kind to each other, tenderhearted, forgiving one another, just as God through Christ has forgiven you."
Genesis 2:18–25: "Then the LORD God said, 'It is not good that the man should be alone; I will make him a helper fit for him.' … So the LORD God caused a deep sleep to fall upon the man, and while he slept took one of his ribs and closed up its place with flesh. And the rib that the LORD God had taken from the man he made into a woman and brought her to the man."
1 Peter 3:7: "In the same way, you husbands must give honor to your wives. Treat your wife with understanding as you live together. She may be weaker than you are, but she is your equal partner in God's gift of new life. Treat her as you should so your prayers will not be hindered."