Good Morning Friends,
This week has been uneventful, but draining at the same time. My mentor called me the other day to check to see if I have been experiencing any spiritual attacks from the enemy. At the time, everything was ok. See, last weekend, I shared my testimony with a group of people who are interested in walking in freedom with Jesus. They want to leave their old baggage behind and start their new life in Jesus (Ephesians 2:4-7) knowing who they are in Jesus; loved, adored, and free from the enemies lies.
Well, a couple of weeks leading up to giving my testimony, I was being attacked in all areas of my life, but I did was God requests of me, which is lean on Him and trust that "this too shall pass". And it did. I gave my testimony and a lot of people became free. The Holy Spirit came and moved a lot of people to freedom. It was such a beautiful thing to witness.
So, when my mentor reached out to me, I thought, "Hmmm…I got this one in the bag. I'm not being attacked. I got a handle on this." I was so wrong. I was being attacked, I just hadn't realized it yet. First, it started with old hurt by family members. Then, I began to uncontrollably worry about my children. Then, my marriage, my household, and finally depression and anxiety. What is one to do when it feels like the whole world is against you? Stand still in the presence of the Lord. You want to know why? Because the whole world is against you! Satan is the god of this world (2 Corinthians 4:4) and he is out to kill, steal, and destroy (John 10:10). I know his goal is to use my circumstances to draw me away from God, even hate him, but I'm over those days of allowing the enemy to take my joy.
Bad days will happen. I know this. I also know everyone will not always be in agreement with me on certain topics or decisions I make in my life, but this is my life. God has trusted me with it. We are far from perfect creatures, but Gods love is so sufficient, that it can literally get us through any and every season of our lives.
Recently, I've spoken to a lot of believers who feel the heavy weight of the burdens of the world on their shoulders and if this is you, I'm here to tell you that it is not your burden to bear. It's literally the reason why Jesus died for us on this cross. To free us from shame, guilt, rejection, abandonment, etc. so we can experience the full righteousness of God by His grace, mercy, and love. Praise be to the Lamb! In the near future, I want to begin talking about how powerful Gods love is and how, during good and bad times, we need to tap into that love to get us through, but for now, please pray for me that I am able to have the energy and stamina to do such a task.
For now, I will shut down my soapbox and introduce you to today's Funny Friday. We all need laughter, some more than others and I pray whoever is reading this, that it is able to put a smile on your face. Enjoy, beloveds and please remember to pray for one another. Thank you for reading my thoughts. I pray they bless someone today. In Jesus' wonderful, all mighty name. Amen.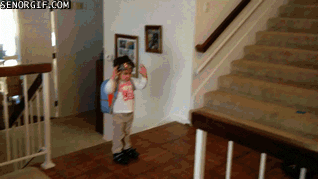 The Pastor, The Boy Scout, and The Wall Street Analyst
The pastor, the boy scout, and a brilliant wall street hedge fund manager were all flying in a small plane together. In flight, the plane developed catastrophic mechanical issues, so the pilot went to the three passengers and announced that the plane was going down. Unfortunately, he added, "There are only three parachutes, even though there are four of us on board. I should have one of the parachutes because I have a wife and three small children." So he promptly took one and jumped.
The Wall Street analyst said, "I should get a parachute because I'm one of the smartest men in the world, and the world needs me." So he took one and jumped. 
The pastor and the Boy Scout looked at each other. Then the pastor volunteered, "I know the Lord. I'm not afraid to die. You're young and have your whole life ahead of you. You take the remaining parachute and I'll go down with the plane."
The Boy Scout smiled and said, "No worries, Pastor. One of the smartest men in the world just put on my backpack and jumped out!"
Each time he said, "My grace is all you need. My power works best in weakness." So now I am glad to boast about my weaknesses, so that the power of Christ can work through me. -2 Corinthians 12:9