Hey Friends,
I almost did it. I almost allowed what was in front of me to distract me from the awesomeness of Jesus. Let me explain.
In the Gospel of Mark Chapter 8, Jesus feeds four thousand people with only seven loaves of bread and "a few small fish" (v.7). This isn't the only time he has done this. If you are unfamiliar with the first time, Jesus fed five thousand people right before then with five loaves of bread and two fish. Afterward, Jesus and his disciples went to see the Pharisees who demanded to see "a miraculous sign" to prove that Jesus was indeed the Son of God. Jesus was like, "Look, man, I'm not proving anything! Why do people keep asking me to prove stuff?" Well, he didn't quite say it like that: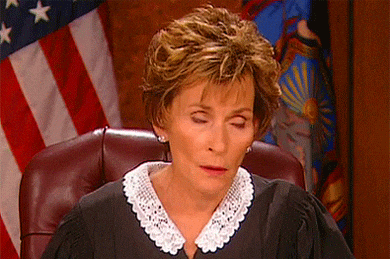 "When he heard this, he sighed deeply in his spirit and said, "Why do these people keep demanding a miraculous sign? I tell you the truth, I will not give this generation any such sign." (v.12). 
You'll notice that whenever Jesus says, "I tell you the truth", he really, really means what he is about to say, like a *fist slam on the table" kind of  "mean it". 
He sighed "deeply in this spirit". Can you imagine how frustrated he could have been to sigh "deeply in his spirit"? I know when I sigh deeply in my spirit, I do a long eyebrow rub along with it, trying to figure out how to keep my cool. 
So after that, he and the disciples got back in their boat to go on the other side of the lake from Bethsaida. The disciples turned around and were like, "Oh crap, we don't have enough bread for us to eat. We should we do?" They began to freak out a little because they started to argue about it. Can you imagine? Yelling like crazy people in front of Jesus.
At this point, I would imagine Jesus was a fed up because he then said:
"Why are you arguing about having no bread? Don't you know or understand even yet? Are your hearts too hard to take it in? You have eyes – cant you see? You have ears- cant you hear? Dont you remember anything at all?" (v.17,18)
Then he goes on to say:
"When I fed 5,000 with five loaves of bread, how many baskets of leftovers did you pick up afterwards?" (v.19)
They said:
"Twelve." (v.19)
Can you imagine the look they had on their faces? Like children being reprimanded by a parent. Maybe had their head down, twirling their thumbs in between each other, completely understanding that yet again, they have underestimated the power of our Savior.
Jesus goes on to remind them:
"And when I fed the 4,000 with seven loaves, how many large baskets of leftovers did you pick up?" (v.20)
Again, the disciples answered
"Seven." (v.20)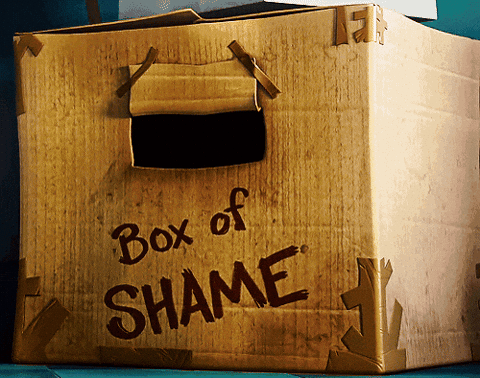 Then Jesus asked a simple, yet complex question, "Don't you understand yet?" (v.21)
Sometimes, our "hearts are too hard" to take in the miracles that are right in front of us. We are the like the Pharisees and the disciples, always asking for God to perform miracle after miracle and when He does, we miss it completely because we are so focused on what we DONT have. I almost missed it. I almost missed the miracles that I have right in front of me because I'm too busy looking at what I don't have or how can what I do have, be better.
It could be your marriage, it could be your job, it could be something as simple as a nice gesture that someone does for you every once in a while that they don't have to do. It is in our broken nature to take things for granted. It stems from the result of The Fall.
Adam and Eve had everything. They were literally living in a perfect world; paradise. When Satan tempted them, it was more about what they didn't have (the knowledge of good and evil), rather than being appreciative of what they did have in The Garden, which was literally everything else.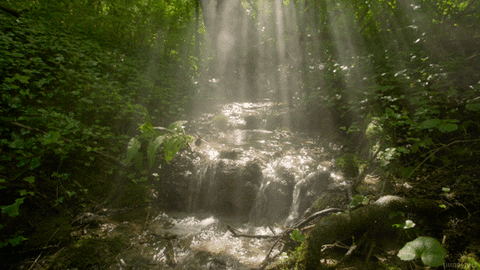 Lord Father, please forgive us for being so greedy. We leave in a materialistic world, and sometimes we can get caught up in having "it all". But your words say that we need is the Bread of Life (John 6:35) and your promises (Hebrews 10:23)  (oh and food and water to live). Thank you, Lord, for your glory, mercy, love, and gifts of righteousness. Thank you for the constant running of Living Water through us and in us. I pray for everyone reading this, that their days are filled with your joy and grace. In Jesus' name. Amen!
Thank you all reading my thoughts. Love you all and please remember to pray for one another.