Hey Friends,
Hay, hay it's Friday! This weekend is exciting because my two little nuggets will be turning 10 and 12 years old. I still can't believe I'm a mom to a preteen. The past 12 years have gone by so fast. I'm thanking God every day that he has given me the chance to be their mom. All my children are great kids; polite, funny, kind, considerate, warm-hearted…I can go on and on about how wonderful they are. They are truly the reason I'm still alive.
Anywho, let's get to it. Today's Funny Friday is brought to you by GreatCleanJokes.com because you know of course this is a Christian, family blog and I have to have clean jokes on here. Although I must confess, I'm always tempted to throw some dirty ones on here every once in a while. I hope you enjoy it.
I pray that each of you enjoys this wonderful weekend. Please remember to pray for one another.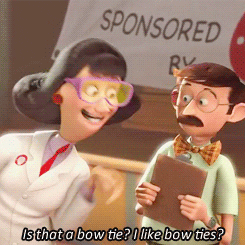 On the day of my big job interview, I woke up late. Frantically I threw on a suit. "OH NO!" I thought. "MY TIE! My Dad was out of town and wasn't there to help me, and for the life of me I did not know how to tie a tie! I grabbed a tie and ran out the door. "Excuse me sir," I said to the crossing guard, "I have an important job interview, can you please help me make this tie?!" "Sure" said the guard, "just lie down on this bench." Well if someone was going to help me I wasn't going to ask any questions. After he finished and the tie looked good I just had to ask why I had to lie down. "Well in my previous job I learned how to tie tie's on other people when they were lying down. He replied. What was your previous job? I asked incredulously. "I ran a morg." Was the reply.