Hello Friends,
So, back in April IvesTrendyTopic nominated me for the 2018 Liebster Award. I know, that was almost five months ago, but I am always truly honored when someone loves my writing so much that they honor me with a nomination. Even though it was five months ago, I want to say THANK YOU, THANK YOU, THANK YOU to IvesTrendyTopic for thinking of me. I love you, GIRL!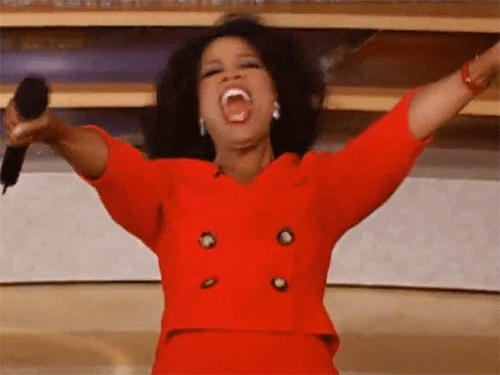 Do me a favor, friends. Please check out her blog by clicking HERE. She's so funny and humble in her writing. She has the ability to warm your heart and educate you on health, makeup, and beauty at the same time. She is truly a gem.
Many of you may know the rules of being nominated, but for those who don't, I'm going to lay them on you.
♦♦ Thank the person who nominated you
♦♦ Repost the rules
♦♦ Answer the questions that were asked of you
♦♦ Nominate 11 people who have 500 followers or less
♦♦ Ask your nominees 11 new questions
That's it. It's that simple. The rules always vary, so I did the best I could to remember. So, if you are nominated by various bloggers and the rules are different, ignore the ones I told you. Ha!
Ives 11 Questions for me
What was the happiest day of your life? I would say when I had my children. There is nothing like holding the most beautiful creature in the world all while feeling a flood of positive emotions.
What sad event would you change if you had the chance to? I wouldn't change any sad event. All have shaped and molded me into the person I am and meant to be.
Dogs or cat? Dogs. Cats never listen. Ha!
What's your favorite series? It used to be Game of Thrones, but I'm not sure at this moment.
If you saw a celebrity, how would you react? All depends. If it were Leo DiCaprio, I would throw my underwear at him. If it were 50 Cent, I would throw a raw egg at him.
Whats your idea of fun? Laughing and playing games with my family.
Have you ever been in a long distance relationship? No, and never would want to be.
What is your inspiration in life? My children and husband. Everything I do is for them
Are you a foodie? Amen!
Would you be in game of thrones if you had the opportunity? No! Noone is safe. When you think you're going to be the main character, you suddenly die in a tragic death. Nah, I'm good.
What has God done for you this year? God has saved my life, saved my marriage, and helped me grow closer to my kids. Thank you, Jesus.
Thank you all for reading my thoughts and thanks again to IvesTrendyTopic for the nominations. I appreciate each and every one of you who continue to share this journey with me. Love you all and remember, please pray for one another.