Thank you so much to Englepip Blog for nominating me for the another Liebster Award. This is way overdue because I was originally nominated back in March, but I really appreciate when you guys take the time to nominate me. Thank you, thank you, thank you for thinking of me. I am always truly honored when you guys pick me out of millions of others bloggers. So, again, thank you!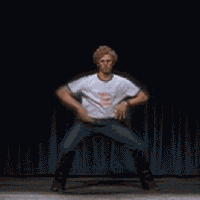 Please check out my friend's blog, Englepip Blog, to check out their wonderful content; poems, pictures, and short stories.
So, let's get this party started! Since I chose to accept the Liebster Award nomination, the rules are simple:
♥Acknowledge the blog who nominated you.
♥Answer the 11 questions your nominator asked.
♥Nominate 11 other bloggers.
♥Ask them 11 questions.
♥Let them know you have nominated them.
Questions from Englepip Blog
1. When and why did you start your blog?
I officially started my blog in March 2017 because I love to write, but then throughout my recovery, it has developed into something so much more.
2. Who has most influenced your life choices?
Definitely the Holy Trinity; Father, Son, and Holy Spirit
3. Where have you spent most of your life and what is good/ bad about living there?
I've spent most of my time in my town, St. Louis, Missouri. The worst thing about living here is the violence. The best thing about living here is the history.
4.What is your favourite food and what makes it so special for you?
My favorite food is pancakes only because they are extremely delicious.
5. If you could do something for the world what would it be?
Save it
6. What is your favourite film and who did you see it with?
My favorite movie with Nightmare Before Christmas and I dont remember who I first saw it with. I believe it was by myself.
7.What would  be your favourite holiday?
My favorite holiday is definitely Christmas
8. If you could have your life again what is one thing you might you do differently?
Nothing. Ever thing has happened the way it was suppose to happen. I wouldn't want to risk a "Butterfly Effect"
9. If you could meet anyone from the present or from history, who would it be and why?
Jesus
10.How much time a week do you reckon you spend using the internet? (Include time spent using internet at work, please.)
I maybe spend about 2 hours a day on the internet
11. If you had three things to do or achieve,  on a bucket list, what would they be and why?
Not sure.
Thank you again so much for the nomination and I apologize for taking so long. If you are new to my blog, then I will tell you that I like to nominate all of my followers. Everyone who takes the time to share their knowledge, facts, and/or opinions with the world are worthy of a nomination.
Love you all so much! I pray you all are having a wonderful day.