Hello Friends,
Thank you to everyone who has left kind, encouraging words under my blogs. Like I've said before, there are not enough words in the universe to express my gratitude. Your words help my flame flicker when I feel it is about to go out.
This week was a hard week, but God showed his mercy and love the entire way through. I recognize that I am more blessed than most. I have supportive family members who understand my illness and try to help the best way they can.
I have a church family that I can call to gain spiritual counsel when I am feeling weary and mad at God, and I have you guys who inspire me to continue to write. It's a miracle if I've ever seen one.
It is truly my faith in God that keeps me grounded. This week my faith was tested. A few days ago, I found myself screaming at God, "What more do you want from me!" as I felt abandoned. I had faith that he would provide, but I was frustrated not knowing when he would while other hardships kept piling up; more and more things kept happening, pushing me to become more discouraged every second of every day. It was to the point where all I could pray was, "Jesus, Jesus, Jesus" because I didn't know what else to say.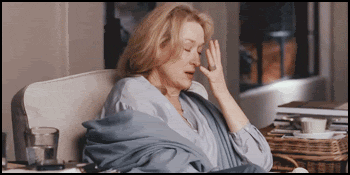 A lot of people have their opinion about taking medication for mental disorders. Some people believe say it is all in your head while others think that my depression is situational or circumstantial. I'm here to tell you it is not. I have been manic when things were perfect in my life. I have been 100% well when things have been falling apart. One thing that I have learned mistake, after mistake, after mistake, is that for me, having Bipolar Disorder I and Manic Depression has to managed with medication. It has to be.
My faith in Jesus is 1/3 of my treatment, medication is 1/3, and Christian counseling is the other 1/3.
I now see that bad things are going to happen in our lives, whether you are a Christian or not. God makes that perfectly clear in his word. When sin came, so did our desires for sin,  sin against ourselves and sin against other people. It's human nature. And the Lord knows that I have sinned a lot! Everything that I do is centered around The Holy Trinity because it is the only way for me to live this life with the shame, guilt, and disappointment that Jesus says he died to take from me.
If that had been necessary, Christ would have had to die again and again, ever since the world began. But now, once for all time, he has appeared at the end of the age to remove sin by his own death as a sacrifice. -Hebrews 9:26 nlt
Otherwise, shame and guilt would consume me. I've done some jacked up stuff guys! Like, realllll jacked up! But knowing that he bore that shame for me at the cross gives me the courage to live my life with him walking alongside me because I have my children looking up to me; copying my every move, watching all of my decision, counting on me to provide for them and educate them.
I recently read a quote that says
Christ is not a resevoir but a spring. His life is continual, active and ever passing on with an outflow as necessary as its inflow. If we do not perpetually draw the fresh supply from the living Fountain, we shall either grow stangant or empty. It is, therefore, not so much a perpetual fullness as a perpetual filling/ -A.B. Simpson
Taking medication every day to ensure my mind has the correct chemical balance, and regularly going to each of my doctors and counseling appointments, I have to stay connected to Jesus. He is my lifeline. Otherwise, I would have ended my life a long time ago.
At one time, I felt so much shame as a mother, I thought of leaving them in the care of my family members would be better for them. But that was the enemy talking and that was before I knew how to give my shame to Jesus. It is still a daily battle, but with the Full Armor of God (Ephesians 6:10-20), I will be called home by Jesus and not by my own hands.
Please love one another as God loves you. Pray for another as the Holy Spirit prays for you. And help one another as Jesus helps you. I love you all. Please stay safe out here. It doesn't matter what part of the country you are in, there is always someone suffering. Stay blessed, family.
*all images from google pics*