Hello Friends,
I saw a video on Facebook this morning that I couldn't stop thinking about. I don't remember the creator of the video, so know that the information that I'm about to lay on you didn't come from me. Then again, are any of our ideas original?
Let's call him, "Mr. Monk". He said that the most successful people in the world wake up extremely early. "Mr. Monk" said that he lived as a monk (thus the nickname) for three years, which forced him to wake up every morning at 4am to meditate and do whatever monks do. He even said that some monks would wake up as early as 2am. Yikes! "Mr. Monk" went on to use successful people, such as, Michelle Obama, who is working out by 4am.
Apple CEO Tim Cook wakes up at 3:45 a.m and begins working on his emails.
Xerox CEO Ursula Burns rises at 5:15 a.m. to email and work out.
…for examples. I've always wanted to be an early riser. I remember being a teenager and I would watch my younger cousin wake up 2 hours before she had to be at work at 10 a.m. just to get her day started. I was always the last minute sleeper. I would wait until, literally, the very last minute I had to wake up in order to get to work during the 7-minute window they gave us to be late without getting in trouble.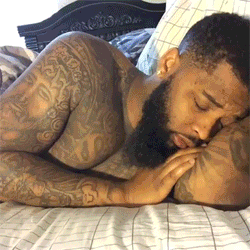 Later in life, I noticed that I used to sleep as a coping skill to get through moments in my life. If I was sad, I would sleep. If I were angry, I would sleep. If I didn't want to be bothered, I would sleep. Starting as a child into adulthood, I slept to escape the realities of mental illness. If I was asleep, I didn't have to do or think about anything.
I remember when I began down this road of Seeking God (click the link to catch up), I desired to be an early riser. Mental and physical illness prevented me from doing so. When my Lupus symptoms started to get under control, it was more so the mental hell that I was living in that kept me captive in the bed. I slept not to feel shame, guilt, and rejection.
Then one day, out of the blue, I woke up around 6 a.m. while the kids were still asleep and spent the next hour and 45-minutes with God, reading my bible and journaling. It was truly a miracle. My body wasn't stiff and in pain. My chest wasn't caved in from anxiety. There weren't the normal sounds of grunting, ooohhs, and aaahhhs. I felt…regular.
This gave me hope that I can have more days like this again. Soon afterward, I fell into a Lupus flare, but it didn't matter. I did it!
"Mr. Monk" asked, what would you do if you were deposited $86,400 into your bank account each day. The catch is at the end of the day that it would disappear. But the same $86,400 would reappear the next morning. What would you do? Would you spend it on yourself? Would you spend it on other people? Would you invest it? Would you leave it sitting there untouched completely? My answer was, "darn skippy I would spend it, then invest it, duh! Every last penny. Then, do it all over the next day."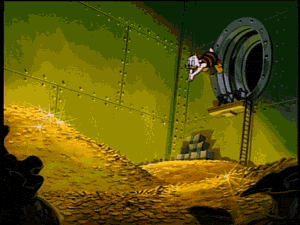 Then he said, turn that same $86,400 into 86,400 seconds into your life account. What would you do then? What would you do? Would you spend it on yourself? Would you spend it on other people? Would you invest it? Would you leave it sitting there untouched completely? My answer completely changed.
I realized that God has been putting 86,400 seconds into my life account each day. Most days I use maybe 8,000 seconds, maybe!…other days I prefer to use none. When I fact, I could use most of it to help shape the world. Just as I would use the $86,400 to better the lives of my children and loved ones, I should use some of the 86,400 seconds from God to help better the lives of those same people (well most of it with the proper rest, of course).
Bringing awareness to God's grace and salvation has become a goal of mine. Now that I know what is a stake, I can't allow the seconds that God is gifting me to go unused any longer. I want to be able to be like most successful people in the world; wake up, do what needs to be done for the people who are defenseless to do it for themselves.
I no longer want to use sleep as an escape from reality. Now I've found more of a reason to do so. It's funny how God will use non-believers to make a point and pull your attention back to the original plan of what he has designed you for. I'm not sure if "Mr. Monk" is a non-believer, but he definitely delivered a message from no one other than God.
I pray that each of you feels Gods unconditional love throughout the day. No matter your circumstances, you find peace in his glory, rest in his love, and comfort in knowing that you are a child of God.
"For everything there is a season, and a time for every matter under heaven: a time to be born, and a time to die; a time to plant, and a time to pluck up what is planted; a time to kill, and a time to heal; a time to break down, and a time to build up; a time to weep, and a time to laugh; a time to mourn, and a time to dance; a time to cast away stones, and a time to gather stones together; a time to embrace, and a time to refrain from embracing…" -Ecclesiastes 3:1-8
**Just a reminder, images and gif's are not my own**