Aye! So one of my favorite bloggers, SheSpeaks Blog nominated me for another Liebster Award. How do I say, you are awesome-sauce in Patwah, sister girl?
Please visit her page by clicking the green link above to read her awesome, intimate God fearing articles. I am truly honored by your nomination, sister. Thank you.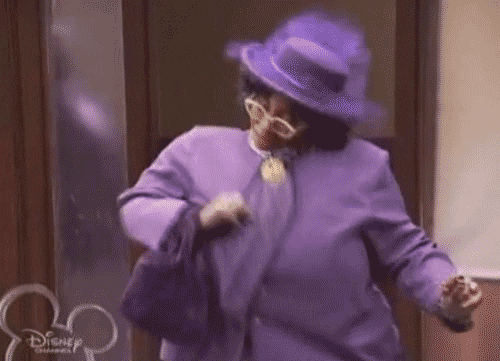 Let's get to it!
6 Rules for Liebster Award:
Thank the blogger who nominated you. √
Share 11 facts about yourself. √
Answer the 11 questions the blogger gave you. √
Nominate 11 bloggers who deserve the award. √
Create 11 original questions for the nominees to answer. √
Let them know they've been nominated. √
11 Fun Facts About Myself:
I technically I have (4) children, one of which is in heaven
I've never traveled outside of the country
My grandmother named me after a movie classic "Gone With The Wind"
Everyone I meet thinks I'm under 25 years old (I'm not complaining)
I love all genres of music except for hard metal (only because I am unable to connect to the words)
I have approximately 24 brothers and sisters combined on my moms and dads side.
I love Jesus
I am apart of (4) small groups at my church
My toes look like fingers
I'm afraid of man feet
I used to have an imaginary friend from age 10 to 16
(11) Questions Asked
∗What is your favorite trait about yourself?
I would have to say my creativity. Although sometimes I doubt how talented I am, I always have people reminding me to continue to nourish my talents.
∗What is one silly moment you've had that you'd like to share?
One time, I was in such a rush to drop my kids off at school and make to work on time, I sped down the driveway and knocked the trashcans over into the neighbor's yard, which made me even later.
∗What has been your biggest blessing through blogging?
Meeting you wonderful people and growing closer to God by being obedient to his will
∗What is your favorite dessert?
Anything cake!
∗What is your favorite genre of books to read? Or TV shows/movies to watch?
Fantasy
∗What is the number one thing you want to experience before you die?
Hang gliding
∗How do you like to spend your downtime/time off?
Blogging and spending time with the Lord and/or my kids. Both are always so amazing and fun to be around
∗What do you love about where you live?
That I'm black and still alive
∗Where do you see yourself in 5 years?
Hopefully, ministering to the mentally ill
∗Who is your biggest design inspiration and why?
Not sure, never thought about it.
∗What do you do to motivate yourself on days when you just don't want to get out of bed?
My children and their need to have an active, productive mother.
I would like to nominate all of my followers! All of you guys are so awesome and I love that each one of you takes the time out of your lives to blog about your passions. There are so many people in this world who wish they had the courage that you have.
(11) Questions for my nominees/followers
If you didn't have to sleep, what would you do with the extra time?
What's your favorite piece of clothing you own/owned?
What hobby would you get into if time and money weren't an issue?
What would your perfect room look like?
How often do you play sports?
What fictional place would you most like to go?
What job would you be terrible at?
When was the last time you climbed a tree?
If you could turn any activity into an Olympic sport, what would you have a good chance at winning medal for?
What job do you think you'd be really good at?
What skill would you like to master?
You've been nominated! You've been nominated! Everybody's been nominated!