Happy Sunday Friends!
This journey of seeking God has not been an easy one, but it has been worth it. I have seen God's power, love, and mercy so much since I've taken my journey seriously. If you haven't noticed, my blog has turned into God's blog. A couple of months ago, the Lord told me that he wanted me to use my blog to spread his word. I was hesitant. I didn't want to lose my non-Christian followers and I didn't want to offend anyone. After a while, I could no longer deny his request.
Whenever I posted an article that he didn't put on my heart to post, my numbers were down. You guys weren't messing with me. Then, when I began to post content that he put on my heart, the number of views and followers increased tenfold. Don't get me wrong, I lost a few followers, but I gained many more.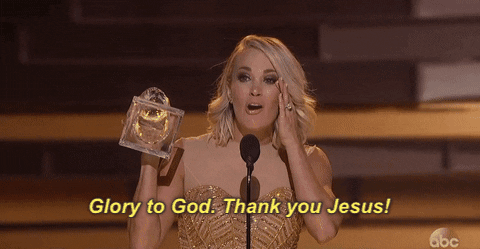 So, I have no choice but to trust him. He has shown this undeserving sinner more love and mercy than I expected. That is what's so awesome about God. When he blesses you, he blesses you in overabundance, forcing you to do nothing but fall to your knees and cry out, "Abba, Father, thank you!"
If you are stubborn like me, the Lord will use your circumstances to bring you closer to him so he can mold you and strengthen you. In my case, I would say he has used Lupus and mental illness to get me to surrender to his will. Surrender…what a strong word. A lot of people think it is an insult to surrender, when in fact, it is a blessing. A Christ believer will tell you that surrendering is not a sign of weakness, as some will make you believe.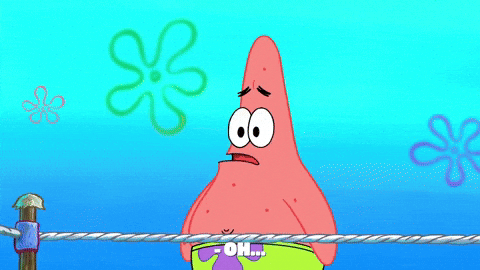 Surrending to the Lord requires more strength than people would like to acknowledge. Yet, once we surrender, we are able to get out of our own way and allow God to work. And, baby…when God works, he works wonders. His wonderful blessings are always more than we wanted for ourselves. Miracles happen. Please Letting Go, Letting God read how Jesus showed up in my bathroom and saved my life. True story 🙂
I no longer see my illness as a punishment, yet an opportunity to grow. Kind of like job training. I ask the Lord to allow me to be a great mom to my children. The Lord responded, "So be it my child, but first, I must prepare you."
Think of a block of clay. When you purchase it from the craft store, it's bland, boring, and ugly. But once the artist purchases it from the store (in God case, Jesus purchased us with his life), the artist then begins to transform it into a beautiful masterpiece.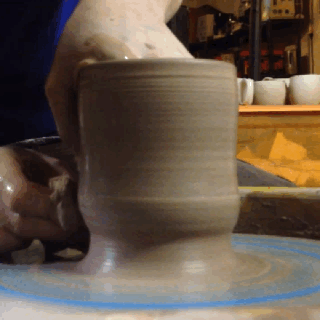 The tools that the artist use are sharp and plentiful. If clay had feelings, one would think that the artist is torturing the clay, being unfair. But the sharp tools are necessary in order to mold the clay with precision and accuracy. Jesus paid the price. God uses our circumstances as tools to create a wonderful masterpiece within us. More times than often, it is going to hurt. But while he is sculpting us, he has given us resources to help us through the process, such as the Bible, elders of the church, prayer, and other Christians.
"Are any of you sick? You should call for the elders of the church to come and pray over you, anointing you with oil in the name of the Lord. Such a prayer offered in faith will heal the sick, and the Lord will make you well. And if you have committed any sins, you will be forgiven." -James 5:14-15
Most importantly, he gives us his love and promises to be with us no matter what through the process.
The Lord says, "For I have given rest to the weary and joy to the sorrowing." -Jeremiah 31:25. To me, this means, during my sorrow, he will be there to give me comfort.
He also says, "…I will rescue those who love me. I will protect those who trust in my name. When they call on me, I will answer; I will be with them in trouble. I will rescue and honor them." -Psalm 91:14-15
Personally, I can't speak for every Christian. I believe in Jesus because he was the only one that showed up when I cried out for help. Not Buddha, not Deity, not money or sex, but Jesus himself. The only thing I can do is give my life to the one who saved it, to the one who continues to bless my children with a mother.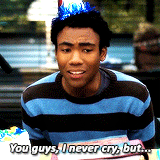 Yesterday, I was blessed with mood stabilizers. As many of you may know, I struggle with Bipolar Disorder I. I have been unmedicated for some time now, which is dangerous. But, the Lord was so gracious and he heard my cries. So, I was able to receive a 90 day free supply of Depakote. I'm excited and scared at the same time. My biggest fear with taking mood stabilizers and anti-depressants is that I will lose the best parts of me; my creativity, my bubbly personality, my love of all things Life. But this is where trusting the Lord comes in.
"For I know the plans I have for you," says the Lord. "They are plans for good and not for disaster, to give you a future and a hope." -Jeremiah 29:11
"Trust the Lord with all your heart; do not depend on your own understanding. Seek his will in all you do, and he will show you which path to take." -Proverbs 3:5-6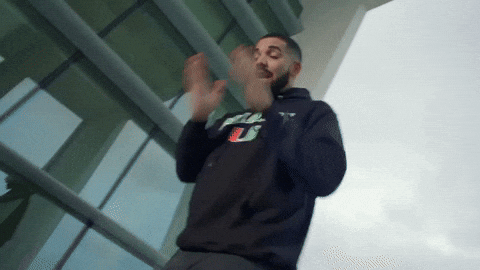 My faith, my trust in God's plan (cues Drakes "Gods Plan") for me is the only reason why I'm still alive. If I followed the world's thinking, my kids would be without a mother.
Thank you all for reading my thoughts and for sharing this journey with me. I truly hope that I am able to inspire someone to trust that God has a plan for your life, and the struggles that you are facing are NOT it. God bless you!
"If the stars were made to worship, so will I. If the mountains bow in reverence, so will I. If the oceans roar Your greatness, so will I. For if everything exists to lift You high, so will I. If the wind goes where You send it, so will I. If the rocks cry out in silence, so will I. If the sum of all our praises still falls shy, then we'll sing again a hundred billion times." -So Will I (100 Billion X) by Hillsong Worship
To catch up, please read: