In January 2010, I joined the United States Army. At the time, I was married to my first husband. Hannah and Rj were only 3 and 1 at the time. It was such a hard decision for me, but because of the Army's benefits, I felt as though it was the best decision for my family. So, I signed up to fight for my country.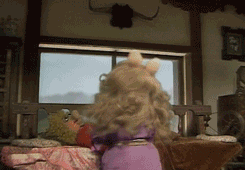 During MOS (military occupational specialty) training, while on an FTX (field training exercise), I fractured both sides of my hips and basically wore down the cartilage in my knees. So because I had served less than a year, the US Amry said, "thanks for your service, but you're no longer needed" and sent my butt home. I was Rick James, for real.
My pride and self-worth were hurt because I felt like the biggest failure. On top of the fact that I can longer justify why I left my kids.
When I returned home and healed a bit, I had to meet with my commanding officers to discuss the honorable discharge that I had received. That is when my sergeant had notified me that as soon as I would have graduated from MOS training, my unit was being deployed to Afghanistan for 12 months.
Talk about relief! My self-pity immediately turned into gratitude. Although I wasn't able to be a US Army soldier like I originally planned, I wasn't about to be deployed neither. I later found out that a few of my battle buddies didn't return home. Y'all, that could have been me!
What's my point, you ask? Ok, let me get to it before this turns into a novel.
Sometimes in life, we put ourselves down when we are unable to accomplish the goals that we set for ourselves. We become discouraged and even feel worthless. But unbeknownst to us, God is really saving us from disaster. Whether it's a relationship, marriage, friendship, job opportunity, etc. You never know that the Lord is doing behind the scenes in our lives. This is why we have to trust Him and know that His plan for us is more extravagant than any plan we can possibly have for ourselves.
The Good Book says,
"Trust in the Lord with all your heart; do not depend on your own understanding. Seek his will in all you do, and he will show you which path to take." -Proverbs 3:5-6
This verse has been my anchor, especially during this season of my life. I do not understand why things are happening the way that they are happening, but I trust the Lord with all of my heart to not only get me through this season but allow me to become healed.
Things may not make sense to you right now, but trust that God will not only pull you through, but you will come out of the other end stronger. I am living proof!
Stay blessed friends!
For I know the plans I have for you," says the Lord. "They are plans for good and not disaster, to give you a future and a hope." -Jeremiah 29:11