Hello Friends!
Have you ever been afraid to become a better you? That sounds crazy right. You're probably saying, "why would someone be afraid of progressing in life?" We would like to think that we want and need progression in our lives, but very few people will admit to being afraid of it. I know I am.
I so desperately want to get better, feel better, and do better. So why does the thought of "being a better me" frighten me so much? There must be something wrong with me, right? WRONG!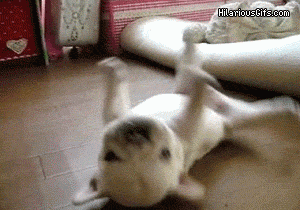 Ron Edmondson is a church leader and pastor of Immanuel Baptist Chruch and is an avid believer in Jesus. I was introduced to him by one of my church elders and leader of the group that I'm in called Crash the Chatterbox, Bert.
Bert gave our class a handout that explained why we are afraid of progress written by Ron Edmondson. When I first read it, I thought the same thing you said, "Why would anyone be afraid of progress?" But then I started reading. The reasons he stated makes sense and has transformed my perception, so hopefully, it'll transform yours as well. Let's do this!
7 Reasons We Avoid Progress by Ron Edmondson
It stretches us– Progress will lead to unchartered territories; areas that you have never been in before. The unknown can be scary
It invites us– Progress loves to create interest in new activities and circumstances. In order to fuel and maintain the momentum, one must embrace the continuous change that is going to happen.
You HAVE to improve– Progress requires more energy and effort as it progresses. Keep in mind, "You have to get better to get bigger."
It's often messy– I like to say, "Anything worth having is going to require a fight." If it were easy, everyone would be rich, everyone would be successful, everyone would have the spouse of there dreams.
It often defies logic or boundaries– Think about this, 100 years ago, you would have been locked up in an insane asylum if you told them that is it possible to pick up a device, put it to your ear, and talk to someone 2,000 miles away in 30 seconds? Sometimes, stepping outside of the box will take you further than staying in it.
It invites competition– "Show people a little progress and someone will want to join the fun!" -Bert V. In today's social media infested society, it seems that everyone is losing their individuality to become more like celebrities, and the celebrities are copying each other.  So, maybe, if you progress, then others would want that for themselves, too.
It begs for more– This couldn't be truer. One time I thought to myself, "Ugh! Blogging requires so much time and attention, and I need my naps, soooo…. maybe this is something I don't want to do. I'm glad I didn't listen to myself but instead listened to God. I sounded stupid. Blogging has become my safe haven, my beach, my getaway. Why would I deprive myself of such harmony just because I need naps? Don't be a turd in a hot tub, floating around, waiting to get flushed. Nurture what nurtures you.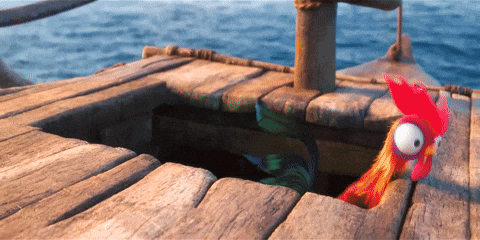 Reading over this broadened my perception. I didn't know that I was afraid of progressing until I said, "Yea, I'm afraid of that" to most of the reasons. I was like the chicken in the video clip. A part of improving, unfortunately, is taking a really good look at yourself. Not your outer appearance, but your soul. And you may not like what you see. I surely don't! But you know what, it is very much worth it.
I love the feeling that I have when I know I'm improving myself. I feel great when I know something that I have struggling with is now no longer a concern. All it took what a hard look, a little vodka, and a whole lotta Jesus. Joking about the vodka, cause boy, I wish.
Anyway, thank you so so much for reading my thoughts. I appreciate all of the love that is shown to me and I love each and every one you in Jesus name. Stay blessed, family.
PS…sorry for all of the cute furry animals. I wanted to use furry cuteness to represent my mood, but I think all it's going to do is make you guys go…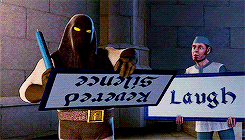 "Without continual growth and progress, such words as improvement, achievement, and success have no meaning." -Benjamin Franklin