Good Day Fellow Bloggers,
I hope each of you had a wonderful weekend. My weekend went well. I was able to get shopping done for an upcoming family vacation. And…I didn't get angry with my kids, which is a huge improvement. Anger has been a difficult hurdle to cross, but with Gods love, I am able to push forward and overcome it. In the near future, I want to share with you guys techniques that I have learned to control my anger. 
Anyway, today I wanted to speak more about a blog post that I started talking about my journey to seeking God, per his request. To catch up, please read Seeking God to get the full story of why I started this particular journey. I shared that my purpose in Christ, right now, is to know him intimately. Through prayer and elder guidance, it is clear that my mission is to simply, get to know him. The more to I study my bible, the more his answers become so clear.
It's funny because I've been a Christian for 21 years, but this is the first time since being saved that I have actively sought out having a relationship with God. It now seems that the blinders have been taken off. So as a blogger, I feel it would be irresponsible of me not to document this season of my life. I mean, it's the reason why I started blogging in the first place. I  love each and every one of you, but blogging started because of my Father and it's running on His Spirit, alone. If I trusted blogging to myself, I probably wouldn't get it done. Since I know this is what I'm called to do, then I shall obey. Plus, I would be a terrible person if I didn't admit that I absolutely love it and it shows how gracious God is. He chose blogging to be my outlet, something I never thought I would become. I'm basketing in the glory of knowing I am on the right track to becoming his tapestry. 
Related Post: Weakness Is Strength
I'm rambling, so let's get to the point.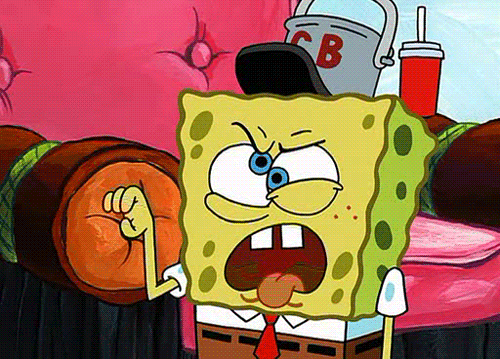 I'm surprised you guys deal with it. Hehe 🙂 Today, I want to talk about what I have recently learned on my journey to seek God. (I said that already, oh well, too late to delete it.) Sometimes, I feel so burdened by my responsibility, followed by guilt that I am unable to "fulfill" my duties as a wife and a mother. There are days where I am so mentally drained, I am unable to function. And other days, I am so physically drained, I am unable to function. And there are those days that I am so emotionally drained…well, you get the drift. I have wasted a lot of time trying to get through this by myself. My husband will yell at me to "put the laundry basket down, I got it!" or "save your energy and get some rest." There is so much that needs to be done, and pridefully, I love providing for my family. I feel that I've done my due diligence when I cook dinner or fold laundry. You know, mom stuff. Then, it becomes too much and my body will begin craving a comfortable sitting or a heating pad.
On those days that we are soooo mentally, physically, and emotionally drained, we are to look to God because He will ease all of our burdens. God knows our limitations and breaking points. When we feel alone and burdened by our daily responsibilities, we should pour out our hearts to him and trust him to provide relief.
And my God will supply every need of yours according to his riches in glory in Christ Jesus. (Phil. 4:19)
There is no limit to his power and what he can provide. The Lord will never fail us, nor forsake us. It may sound cliche and I'm sure you've heard it a million times before, God will never give you anything you are unable to handle. Plus, if you are unable to handle it, he will handle it for you. 
But he said to me, "My grace is sufficient for you, for my power is made perfect in weakness." Therefore I will boast all the more gladly of my weaknesses, so that the power of Christ may rest upon me. (2 Cor. 12:9)
Whatever storm you are going through, just know it is supposed to make you grow. It is supposed to make you stronger. Your storms are not meant to break you, but to build you. Don't allow the enemy to control you, trick you into thinking you are going through alone. You are not alone!
And whatever you ask in prayer, you will receive, if you have faith." (Mt. 21:22)
Learning this during my journey has helped me immensely. I finally don't feel like I'm drowning anymore. You can read all about that here Living with Depression. I pray that you all have a wonderful rest of your Sunday (or a beautiful start to your Monday for some of my friends in a different country). 
Lord, I pray for whoever is reading this, that you give them strength to continue their fight, but find peace in knowing that you are there to carry the burdens. Lord, bless them and comfort them. Allow them to feel your presence. Grant them comfort in their mind and in their hearts. Stay Blessed!
Lord, help me remember that no matter what happens, nothing is going to happen to me today that you and I cannot handle. -Unknown
Image borrowed from kcm.org